Open navigation
Black PR Wire Power Profiler on Mahisha Dellinger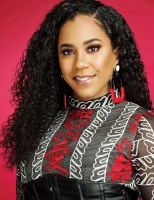 Mahisha Dellinger, Founder and CEO of Curls Beaty Brands embodies the spirit of the American Dream. Born in Sacramento, California to a single mother, Mahisha had the odds stacked against her. Despite her obstacles Mahisha never waivered in her goals.

After receiving her degree in Business Administration and Marketing Mahisha started her career as a Marketing Manger at Intel Corporation. It was at Intel where she decided to take control of her life and pursue of her passion of creating ecofriendly products for natural, curly hair. 
Mahisha Launched CURLS Beauty Brand in 2002, putting her ahead of the curve and at the forefront of the recent natural hair revival – which peaked around 2013. Her entry into mass retailers was due to demand, that she singlehandedly built herself. Today you can find CURLS natural hair care collection in retail stores across the nation and internationally. 
Mahisha does not keep all her marketing secrets to herself, but uses her knowledge and experience to uplift and educate Black women everywhere. Mahisha offers training through her business conferences" Black Girls Making Millions" and informs women business owners through her show "Mind your Business with Mahisha Dellinger" on the OWN Network.